Bryden-Parth & The Choral Riff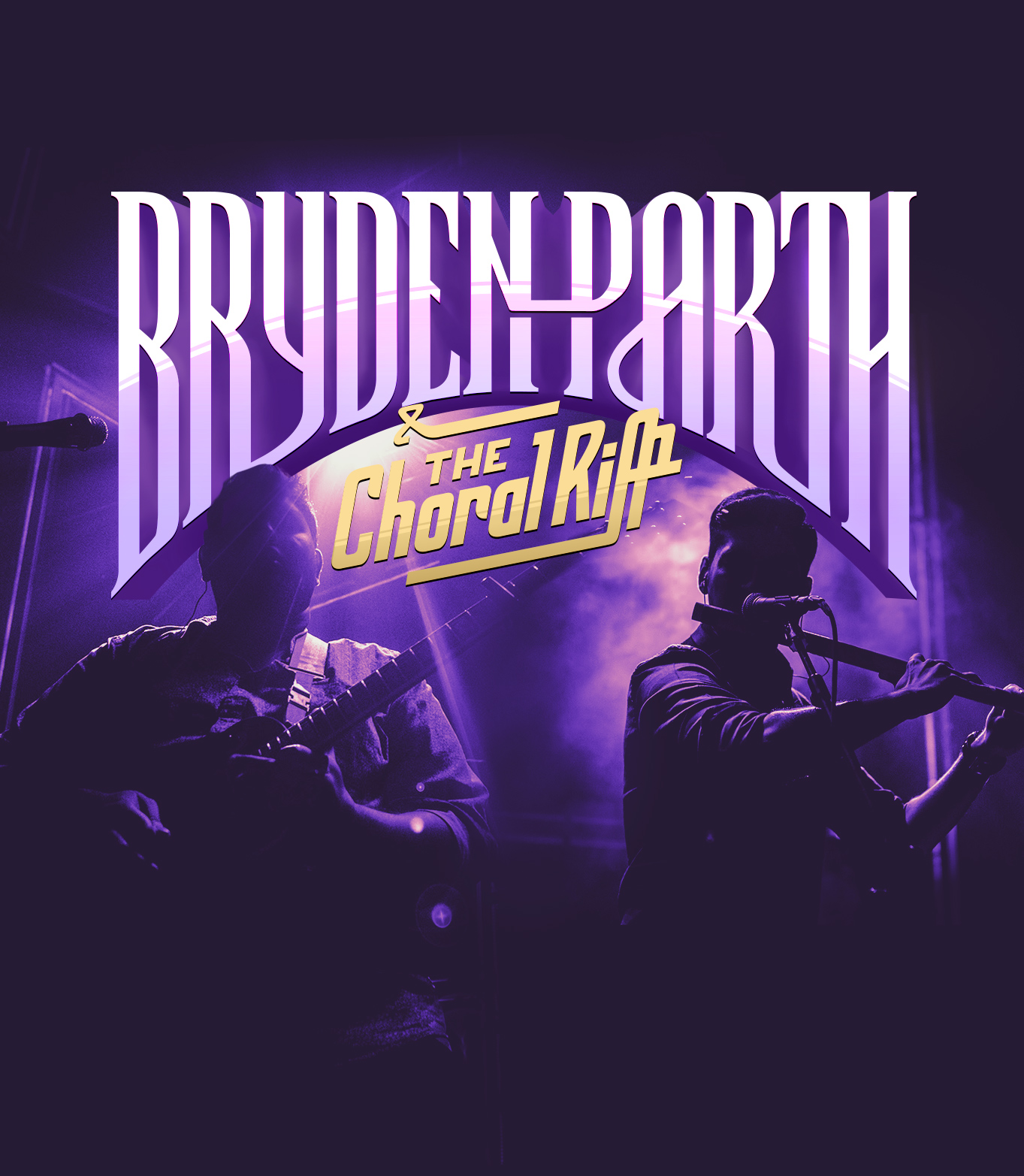 Bryden-Parth
are a fusion music duo based in Bengaluru, their concerts are a wild mix of rock-pop hits from across the world blended with Bollywood classics, often performing with a choir comprising top vocalists from around the country,
The Choral Riff.
When discussing how to create a youthful, fresh visual brand for the act, we wanted to focus on capturing the magnitude and spectacle of the concerts, while also staying true to the musicians roots. The route that made most sense was a retrofuturistic style that harkened back to the glamourous 80s, but could also be stripped down and used in simple powerful ways on cards, social media and baggage tags.
To make things even more interesting, the brand of The Choral Riff was created simultaneously to fit perfectly into the Bryden-Parth logo, while being distinct enough to stand on its own.